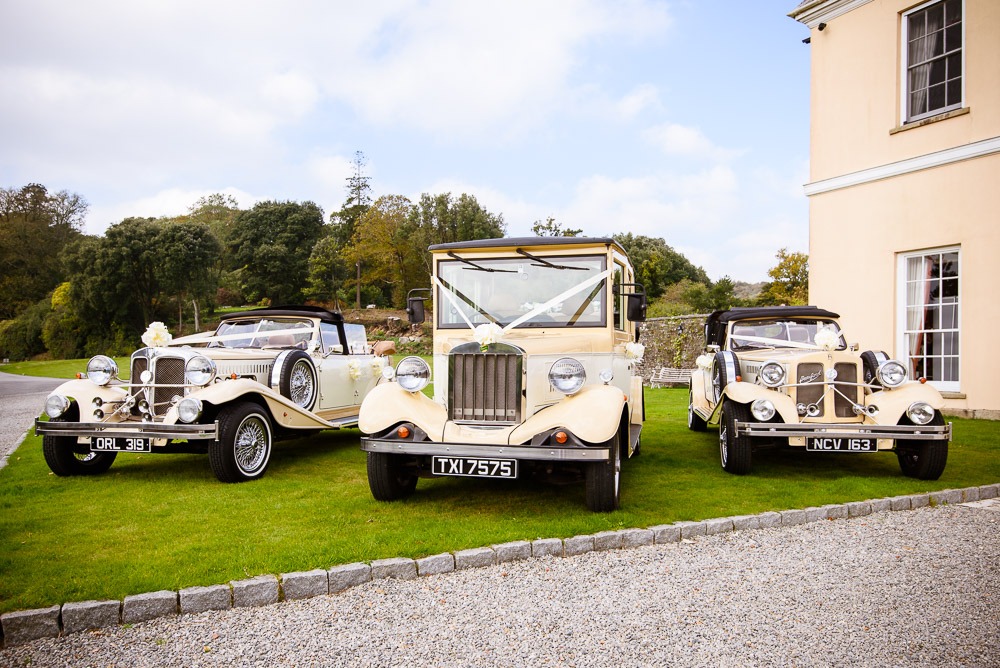 Roaring 30s operate throughout Cornwall and Devon. As our name suggests, we will recreate the elegance and excitement of the 1930s in our vehicles. Our chauffeurs are dressed in immaculate 1930s livery.
Step into our cars and step back to an age where service really meant service.
Our speciality 1930s style Automobiles feature our wonderful Beauford and Asquith motor cars.  These beautiful hand built limousines will add real 'wow' appeal to your special day.
We can offer a Beauford or Asquith individually as your perfect wedding car.  For that extra wow appeal,  what about a Beauford for the bride and our seven seater Asquith landaulet limousine for the bridesmaids, or even 2 Beaufords and Asquith?
Perhaps the groom and groomsmen could use the Asquith to "get them to the church on time".
However you use our automobiles, our commitment to you is that we will personally look after you and manage your car hire.  In fact, we will be your wedding car services maitre d.  We pride ourselves on offering a personal and highly professional service where your complete satisfaction is our only concern.
We believe that we offer the very finest wedding car service in the West of England.
But before you make a reservation, why not call and view our beautiful cars?
We look forward to seeing and serving you.